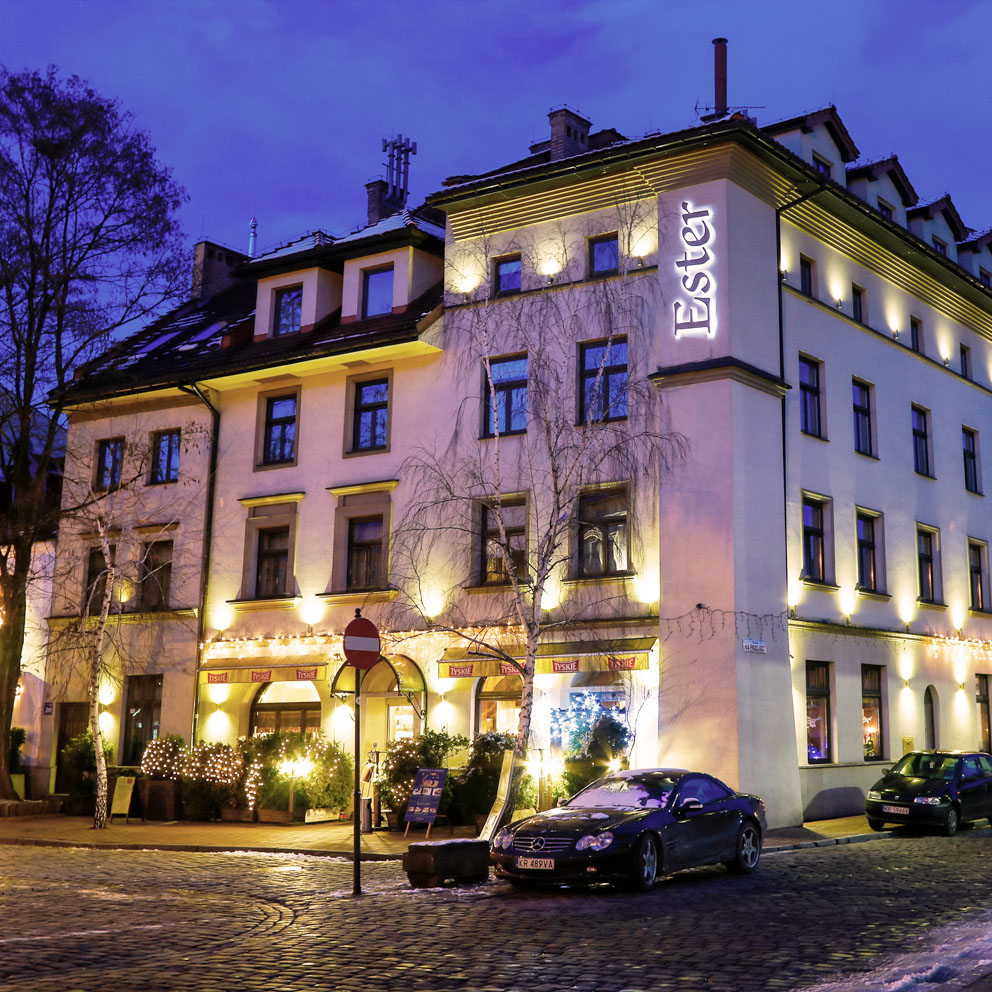 Hotel Ester **** is located in the heart of Kazimierz – one of the trendiest districts of the city.
Kazimierz has its own unique atmosphere, which formed countless cafes, restaurants, galleries and antique shops, cobbled streets and monuments of Jewish culture. Historically, this is the precinct of the old town of Kazimierz with Stradom entered in the register of monuments and a UNESCO World Heritage Site. Thanks to the excellent location provides moments of peace and rest, and at the same, the proximity to the bustling city center.
GPS: 50.05217, 19.94862
Wawel Royal Castle / 1.4km
Main Square / 1.5 km
St. Mary's / 1.4km
Schindler's Factory / 1.7 km
Galicia Jewish Museum / 190 meters
Theatre. J.Słowackiego / 1.9 km
Krakow theater Variété / 2.4 km
Krakow Opera / 3.5 km
Tauron Arena Kraków / 4.6 km
Ice Krakow / 1.9 km
Shopping centers:
Galeria Krakow / 2.1 km
Galeria Kazimierz / 1.6 km
Krakow Central Railway Station 2.8 km
Krakow Airport. John Paul II / 16 km
Due to the historic character of the object, resulting in the lack of a top cover over the driveway and a separate freight and passenger lift, the hotel provides other facilities, among others: equipment of all rooms with air conditioning, safes, stylish furniture, tea / coffee making sets, organization musical concerts.