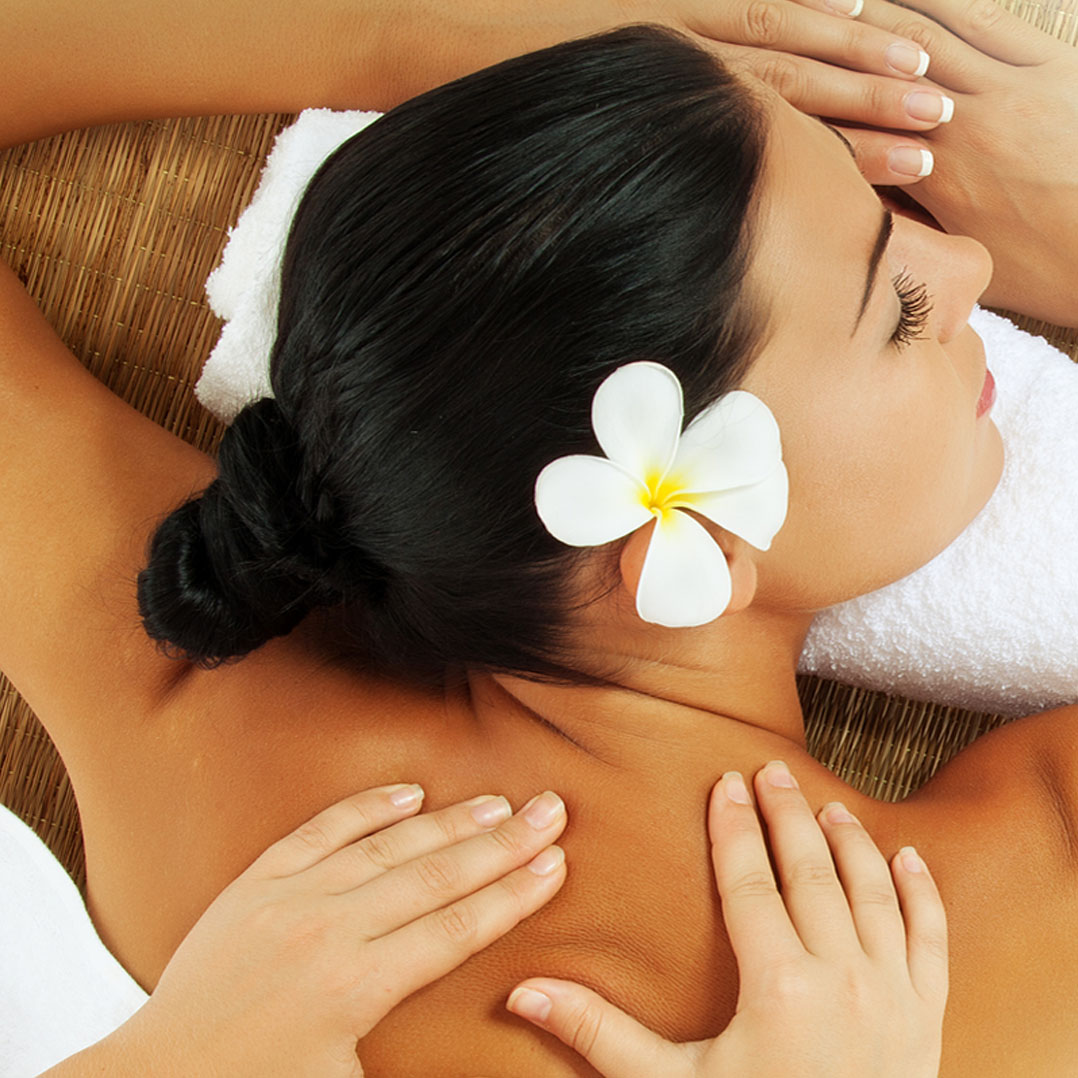 Treatments company book-a-balance TAKE A COMPLETE REST

We realize that the health is a state of complete physical and mental well-being; therefore, our massage services are the perfect way to relax.
Our therapists will visit to our customers with the portable massage table to effectively perform the service.
Our qualified and experience staff will help clients rejuvenate and tailor our treatment to individual needs in comfortable and friendly environment.

The therapists of book-a-balance are highly skilled and fully qualified to perform a variety of massages.
MASSAGE BASIC
30 min 130 PLN | 60 min 160 PLN | 90 min 230 PLN
CLASSIC MASSAGE
Has therapeutic, relaxing and stimulating effects on the whole body.
THERAPEUTIC MASSAGE
Based on classic massage techniques. To a large extent reduces the pain, and often completely eliminates it.
AROMATHERAPY MASSAGE
MASSAGE DELUXE
30 min 150 PLN | 60 min 210 PLN | 90 min 280 PLN
CANDLE RELAXING MASSAGE
Extremely relaxing, warming and stimulating the senses ritual performed with a warm and aromatic candle wax.
SLIMMING MASSAGE WITH CHINESE CUPPING
It is performed around the thighs, buttocks and belly, which effectively eliminates the unnecessary fat, as a result supporting the slimming therapy.
SPORTS MASSAGE
Intense body massage reduces fatigue caused by physical activity.

book-a-balance COUPLES MASSAGE
a personalized couples massage performed side-by-side
60 min 310 PLN
90 min 430 PLN
ADDITIONAL SERVICES

FEET MASSAGE (reflexology)
FACE AND SCALP MASSAGE
30 min 80 PLN
Sauna
Prices list: 70PLN/60 min
Cosmetic treatments company: book-a-balance
HAND CARE
CLASSIC MANICURE 100 PLN
Treatment of nail care. Including shaping and nails polishing, removing cuticles, plus hand massage.
book-a-balance MANICURE 120 PLN
Classic manicure additionally enriched with hand peeling.

FOOT CARE
CLASSIC PEDICURE 140 PLN
Service covers all the vital steps for well maintained feet.
book-a-balance PEDICURE 160 PLN
Classic pedicure enriched with foot mask.

ADDITIONAL SERVICES*
French nail polish 20 PLN*
Hybryd nail polish gel 40 PLN*
Hybrid gel nail removal 40 PLN*
FACE CARE
EXPRESS FACE TREATMENT 120 PLN
The treatment will refresh and soothe your skin with face peeling, mask and nourishing serum customized to the individual skin type.
BOOK-A-BALANCE FACE TRETMENT 140 PLN
Treatment with algae mask

ADDITIONAL SERVICES*
EYEBROW SHAPING 30 PLN*
EYEBROW TINTING 30 PLN*
EYELASH TINTING 30 PLN*
BROW&LASH TINTING + BROW SHAPING 80 PLN*
EYE TREATMENT 40 PLN*
LIP TREATMENT 40 PLN*
NECK & DéCOLLETé TREATMENT 50 PLN*

BEAUTY AND HAIR CARE
All the services require a reservation 24 hours In advance.
ALL OCCASIONS MAKE-UP 160 PLN
EYELASHES EXTENSIONS 1:1 350 PLN
BLOW-DRY 130 PLN
HAIR UP DO 160 PLN
DEEP CONDITIONING TREATMENT 100 PLN

WAXING
All waxing services are performed using reputable waxing company Depileve.
LIP 40 PLN**
CHIN 40 PLN**
ARMPITS 60 PLN**
ARMS 70 PLN**
BACK 100 PLN
BIKINI LINE 80 PLN**
FULL LEGS 140 PLN
CALVES 80 PLN**
TIGHTS 80 PLN**

*Additional services are performed at the orders of a minimum of 100 PLN.
**Provided only with the services from the main offer.
ABOUT US
Our passion is to provide excellent care and genuine concern for our customers. We can tailor treatments to individual needs in a comfortable environment.
In the interest of the highest quality of services our cosmetic procedures are performed by qualified and experienced personnel.
In a friendly and welcoming atmosphere we offer a wide variety of face and body treatments by using professional cosmetics line such as OPI, Mary Key, Gehwol, Helena Rubinstein, Smashbox, YSL, Guerlain, Dior, and many more.
Our therapists will visit our customers with the necessary cosmetic equipment to effectively perform the service.
RESERVATION

To make the appointment, please contact the reception.
We are at your disposal 7 days a week, between 8 am and 10 pm.
The payment for the service should be finalized at the reception desk.
We suggest making a reservation at least one hour in advance to provide you with full availability of our services.
CANCELLATION POLICY

To make a cancellation please contact the reception desk.
We respectfully request 2 hours notice of cancellations.
Cancellations can not be made in the case where the service take place in less than 2 hours.
If you do not cancel a reservation, you will be charged 100% of the treatment price.